Life Coaching – To Enrich Lives
Achieving Powerful Results Through a Positive Attitude
Improving your life is not a gift, it's about your commitment to grow, to live a healthier and happier life!
Humans have always been under the unfavourable influence of the GravityMind – the negative and destructive thoughts that attract and generate undesired occurrences in our lives. The importance of liberating ourselves from the influence of the GravityMind, of breaking free from this self-imposed prison of negative thoughts and patterns, is not understood well enough.  Because it is only when we have escaped it that we can fly away towards happiness and truly thrive in life.
The GravityMind Life Coaching Concept is similar to terrestrial gravity; in order to fly, one needs to counteract and exceed the gravitational pull. In order to free yourself and attain true happiness, you must break away from this GravityMind. It takes many things to achieve this: one needs to be positive, constructive, creative, optimistic, loving and peaceful in everything.
Achieving Your Goals
As a motivational and inspiring life coach strategist, I help my clients examine how they live their lives vis-a-vis their true intentions. I then guide them towards identifying and pursuing the right actions that will lead to achieving their goals, achieving greater happiness and fulfilment while being able to express what and how they truly are.
As a life coach, I'm here to become your partner in an alliance to give positiveness the best chance to surface and persist in your lifestyle for the rest of your existence; I will be assisting you to undertake the changes you want to make and some that you don't know you need to make…
In a short time, you will feel happier, healthier and more confident. You will experience a greater sense of power, purpose and direction. You will be more positive, more focused and ready to tackle those goals you've been trying to achieve. You will be more successful in your career and you will feel great about yourself. Together we will unlock the potential you already possess and will create a crystal clear vision for your ultimate success; you will know exactly WHAT you want, WHERE you are headed, and WHAT you need to MAKE it happen.
We will uncover hidden challenges that may be sabotaging your ability to make changes that last or that are slowing down your progress. You will be renewed, re-energised and inspired to finally achieve the change you seek, once for all.'
.
Auckland based Life Coach – Why Me?
over 20 years' experience in martial arts coaching and fitness – working and achieving proven results with adults, teenagers and kids;
all this time I've developed a passion for helping people without asking for much in return as their success has been the biggest chunk of my reward;
the improvements will positively affect many areas of your life, including overall health and fitness, relationships and finance.

I am an ANZCAL accredited and certified professional life coach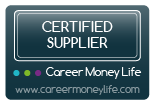 As an Auckland life coach I specialise in one-on-one coaching.
Call me on 0225008266 to talk about your future and start working on your personalised plan for success.
Together we can start moving in the right direction!